POTTERY WITH A SOUL
"Made by Mi" is a slow-made pottery studio founded by artist Mi Li, a Japanese pottery-maker based in London, UK. 
The logo is designed to reflect Mi Li's personal touch and soul that she puts into her work. The logo is a minimal illustration of Mi Li's face and features, drawn to look like a clay piece itself, with quirky yet precise lines.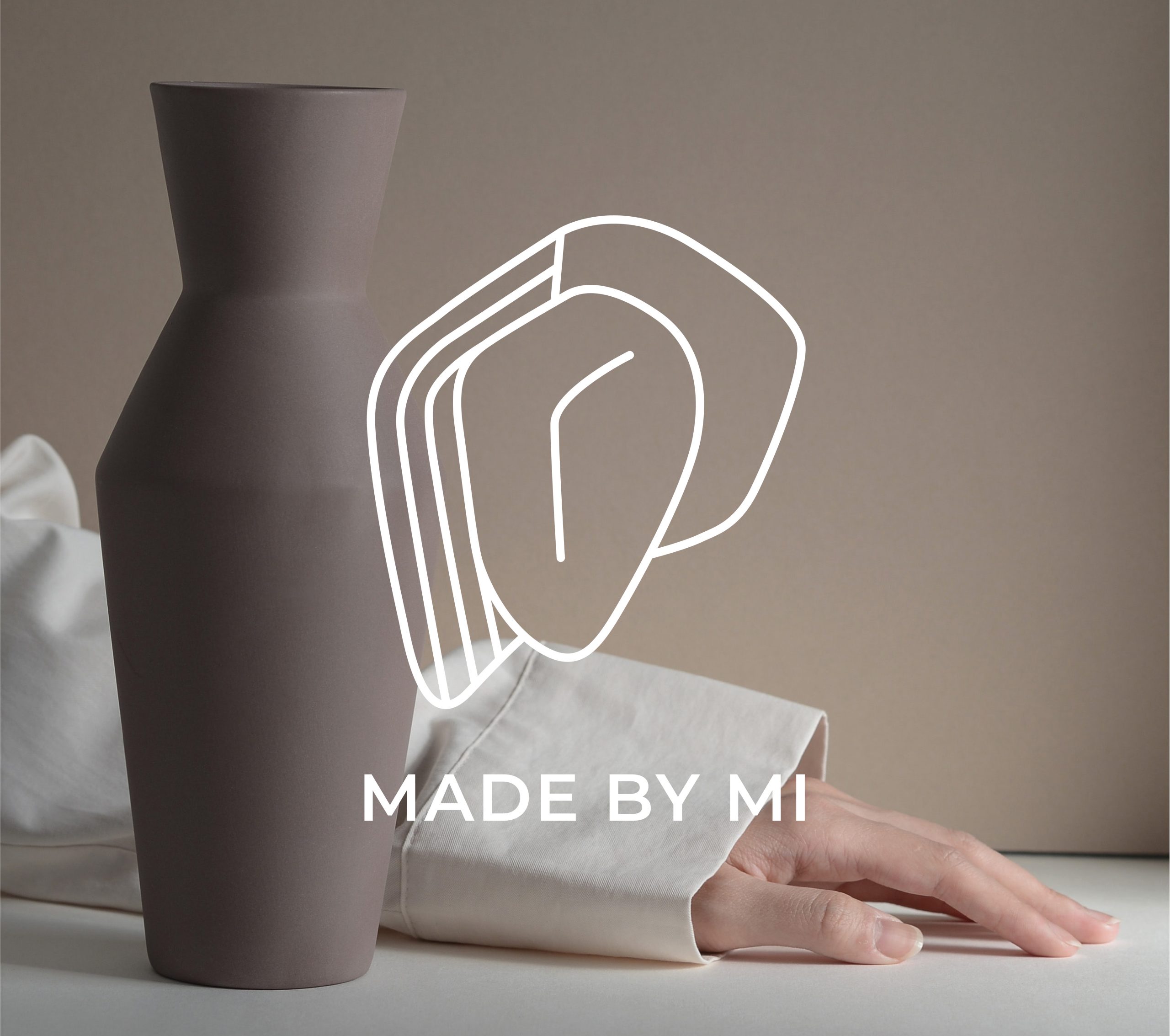 About Mi Li
Mi Li is a Japanese pottery artist, who draws inspiration from her heritage and culture. The Li family (father and grandfather) are traditional pottery makers.
I've worked with Arwa on many creative projects for many years and she consistently delivers excellence. Her input and creative direction meets the demands of every project in a very professional manner.

Mariam Tamimi

General Manager, Design & Decor Home
I cannot recommend Arwa enough . Her creativity, her skills, her speed, and her communication are exceptional. I am certain that my business will do better due to her branding & logo creativity and interpretation. I really got lucky finding her profile and will definitely be using her services again.

Ahlam Khaburi

Founder of Baladi Books
It has been an absolute delight working with Arwa. She delivered over and above my expectations. Her communication, interpretation of the brief and response time were all excellent. The skill set she offers is broad and complimentary and she has a deep understanding of how visual design works.

Sally Lewis

Writer and Entrepreneur
Arwa is a pleasure to work with! She comes up with great out-of-the-box concepts that ensured all of our branding and design needs are met from beginning to end. I've been working with Arwa for 5 years and can't imagine working with anyone else!

Amal Bahloul

CEO, Lights Camera Learn